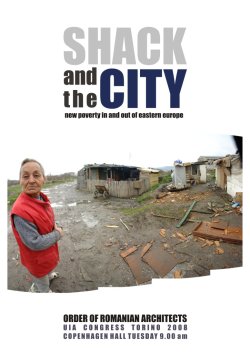 ORDER OF ROMANIAN ARCHITECTS
UIA CONGRESS TORINO 2008
COPENHAGEN HALL 01.07 TUESDAY 9:00 AM
The urban, fast growing communities in extreme poverty are collateral casualties of the collapse of the centralised authoritarian regime. The inconsistencies of economic transition and inadequate social policies are there to enhance the process. So, where the architects' and the architecture's mission fits into such a picture?