UAUIM Talks Canvassing the Concept 2023.pdf
As creatives, we rely on design process to develop concepts into projects. We translate ideas into images - describe images as ideas - and repeat the sequence until boundaries between images and ideas are blurred. During such process some questions receive answers while others rise anew. So how can we keep a confident attitude towards the balance between known and unknown? How can we innovate and simultaneously meet demanding brief requirements?
This year Canvassing the Concept, organised by the Ion Mincu University of Architecture and Urban Planning, will host eight young architects, designers and researchers from London who will share different approaches to creative process, and how they balanced problem-solving and experimentation in recent projects.
Thorvaldsens Personal Art Collection, Thorvaldsens Museum, Copenhagen, 2023
The event will be divided into four sessions that will take place on Wednesday at 15.00 CET+1, Bucharest. Each session will include two 30-minute talks followed by a 15-minute Q&A forum. Sessions will be hosted by Matei Mitrache and recorded for internal academic use.
Empirical turns Propositional
Speakers: Nikolas Kourtis, Eva Tisnikar
Time: Wednesday, 10 May, 15.00 - 16.15 CET+1, Bucharest
FB Event: https://www.facebook.com/events/1289348735008302/
Hands On
Speakers: Francesca Savvides, Lee Chew Kelemen
Time: Wednesday, 17 May, 15.00 - 16.15 CET+1, Bucharest
FB Event: https://www.facebook.com/events/929153151567484/
Means and Ends: Interactivty Revealed
Speakers: Freddie Taewoo Hong, Jolanta Piotrowska
Time: Wednesday, 24 May, 15.00 - 16.15 CET+1, Bucharest
FB Event: https://www.facebook.com/events/582015413693635/
Time over Space over Time…
Speakers: Carlota Nuñez-Barranco Vallejo, Alex Fox
Time: Wednesday, 31 May, 15.00 - 16.15 CET+1, Bucharest
FB Event: https://www.facebook.com/events/1306459166884848/
Empirical turns Propositional
Wednesday, 10 May 2023
15.00 – 16.15 CET+1, Bucharest
13.00 – 14.15 CET-1, London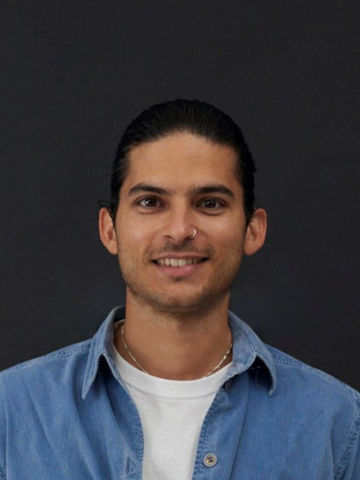 Listening to the Site
15.00 – 15.30
Nikolas Kourtis
Nikolas is an architect and urban designer currently working at Hawkins Brown Architects, in London. Through his diverse journey in architecture education, (UCL, TU Delft, Westminster) he has developed a particular interest in public space and urban play, creative re-use, and the urban built environment as a reflection of the state of the societies that inhabit it. Nikolas is also teaching as a design tutor at Ravensbourne University. Through academic work, the lecture will explore how site investigations, both physical studies/surveys and phenomenological/historical research, can be a catalyst and leading tool in the design process, guiding and informing design decisions.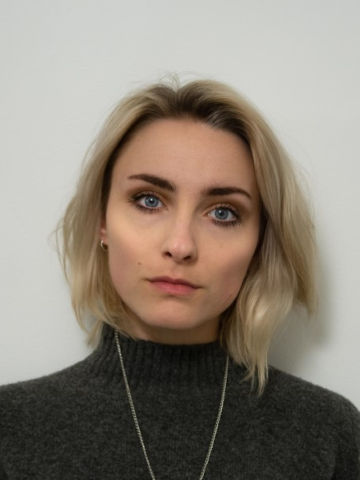 Critical Spatial Practice: writing with(-in) the wind
15.30 – 16.00
Eva Tisnikar
Eva is a researcher, film-maker, and photographer based in London. With a background in architectural history and interdisciplinary studies, she interrogates the inherently spatial relations between technology, gender and urban environment. Some of her recent research focuses on theoretical and practical investigations of space through sound - in which she employed site-specific approaches for spatial analyses of layered sonic landscapes. She directed a feminist sci-fi short film Counterproductive in 2021, together with a talented group of creatives, which was awarded numerous awards at international festivals. She is currently working at Foster + Partners as an Architectural Researcher.
Hands On
Wednesday, 17 May 2023
15.00 – 16.15 CET+1, Bucharest
13.00 – 14.15 CET-1, London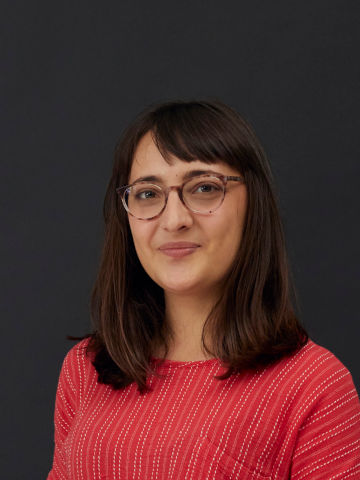 Forming Narratives through Drawing
15.00 – 15.30
Francesca Savvides
Francesca is a London based architect, currently working on large scale residential projects at the studio Hawkins\Brown. Following her studies at the Bartlett School of Architecture, she has gained a breadth and depth of experience across multiple sectors, work stages and practices in the UK and US. Alongside practice work, she is involved in multiple mentoring schemes and has been published in the Architect's Journal and Venice Biennale. She is an enthusiastic proponent of hand drawing, believing that the direct relationship between hand and mind allows one to design innovatively and she will explore this concept through her academic work.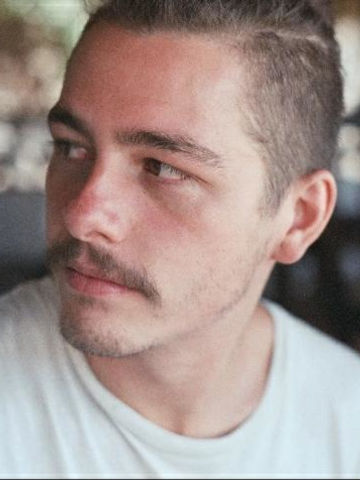 Building Worlds
15.30 – 16.00
Lee Chew Kelemen
Lee Chew Kelemen is constantly in the search for new ways of looking at the world and what better way to look at the world than to create it. Architecture was an obvious choice but in his Masters at the Bartlett he chose to focus on the craft of stop motion animation. There he became good friends with the camera, lights, the miniature and time. Lee is still doing architecture but has started an animation studio in which he animates in his spare time collaborating with fashion designers, musicians and friends in the search for alternative ways of building worlds.
Means and Ends: Interactivity Revealed
Wednesday, 24 May 2023
15.00 – 16.15 CET+1, Bucharest
13.00 – 14.15 CET-1, London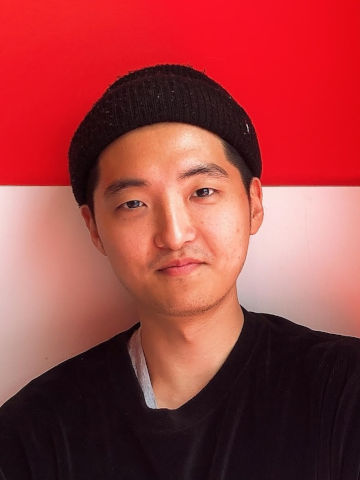 Architectural Technologies and Machines
15.00 – 15.30
Freddie Taewoo Hong
Freddie Hong is a London-based artist and researcher who explores the relationship between digital technology and society through interactive artworks and performances. He earned bachelor's degrees in Architecture and Masters in Computational Art, and is currently a PhD candidate at Imperial College London. His research has been published in prestigious ACM conferences such as Human Factors in Computing Systems>. Previously, he worked as an architectural designer specialising in performative interactions within architecture. Freddie will discuss the impact of technology and computation on architecture, including their influence on the design of built environments and how people occupy spaces in urban areas.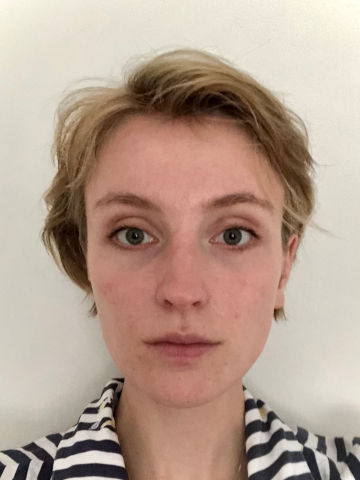 Soft Practice
15.30 – 16.00
Jolanta Piotrowska
Jolanta Piotrowska is an Architectural Designer educated at the Bartlett School of Architecture. She worked on a variety of cultural projects in the UK and abroad. Her career started at Asif Khan Studio where she was involved in developing Art galleries and exhibition designs. In 2020 her Dragonfly Shed project designed in collaboration with Nyima Murry won a competition organized by Grizedale Arts, and was built in participation with an all-female building crew. In her university project, she has been exploring equality within the architecture profession. In this talk, she will discuss the importance of values in the design process and how creating equality could affect the work environment and the way we design.
Time over Space over Time…
Wednesday, 31 May 2023
15.00 – 16.15 CET+1, Bucharest
13.00 – 14.15 CET-1, London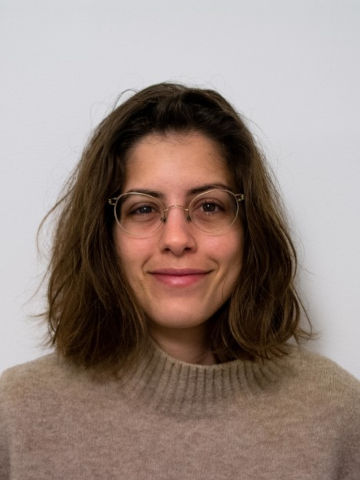 Storyboarding and Character Design in Architecture
15.00 – 15.30
Carlota Nuñez-Barranco Vallejo
With a passion for storytelling, Carlota focuses on the relationship between time, space and the way people navigate them. She is particularly interested in different narrative techniques that center around characters. She has experimented with a wide variety of methods - from mapping film characters in a specific site and overlaying them to learn about camera movement, to projecting a story into a physical model moved by robotic arm. Her work in particular incorporates video editing not only as a representational tool, but as a crucial part of the generative process and design. She is currently working as a 3D Visualiser at Jason Bruges Studio in London.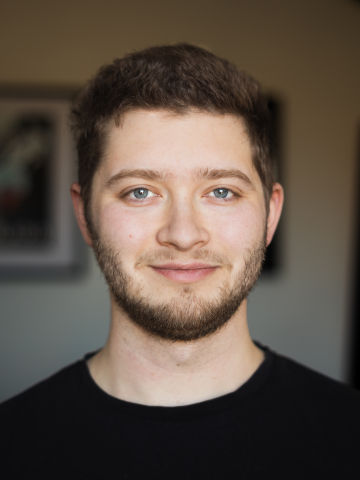 present > future
15.30 – 16.00
Alex Fox
Alex Fox is an architectural designer and artist living and practising in London. Driven by allegory, future-casting and global issues his work educates through a twisted satire asking the question is this what we want our future to look like? Working for Woods Bagot, a global architectural firm, Alex has contributed to large commercial schemes which will change the City of London skyline while continuing his manifesto. Recent exhibitions include The Digital Biosphere which has been exhibited at nationally significant galleries.
---
Canvassing the Concept (2023)